A Foolproof Guide to Choosing the Perfect Dining Table
---
Purchasing furniture for your new house is an exciting journey as you watch the space materialize into something you've envisioned.  With tons of dining tables in Singapore to choose from, it can certainly be perplexing! Besides, it is also a big-ticket item so you want to be certain that the dining table suits your needs and style of your home before you purchase. Check out these tips below to help you pick a suitable fit for your dining area! 
---
Size
Look at the space of your dining area. If you already have an existing table and is happy with its current dimensions, take down its dimensions and source for a new dining table with the same dimensions. For new homeowners, visualize by using a painter's tape or a masking tape. Mark out your desired table size. Remember to leave enough space between the wall and the dining table so that you and your guests can sit down and get up comfortably. It is recommended to leave at least 100 cm between the dining table and the wall.
Alternatively, grab your bedsheets! Fold the bed sheets into the dimensions to help you visualize the size of your dining table. Felt that adding or taking away one more inch will be a better fit for your dining area? Adjust the dimensions freely!
Secondly, how many people are living in your house? Aside from that, also consider relatives and guests if you host gatherings over the weekend frequently. If there are only four members in your family and you do not frequently have guests coming over to dine, a table which holds four seating capacity will suffice for your dining area. 
If you have frequent visitors, consider purchasing a larger dining table. Opt for a dining bench over dining chair so that it can be tucked away under the table when it is not in use, reducing the floor space of the dining area. For example, you can get a six-seater dining table and push one side against the wall. That way, you can still utilise the dining table for your family of four. When you have guests over, simply pull the table out to accommodate more people.
---
Shape
There are rectangular, square, oval and round dining tables to choose from. Which is the right one for you? Take the shape of your dining area into consideration. As a rule of thumb, the shape of your dining table should try to mimic the shape of your dining area. For example, if the dining area is rectangular, opt for a rectangular or an oval table. If the dining area is square, pick either a square or a round table. This trick helps your dining area to look aesthetically more pleasing. 
If you have a tight rectangular space, oval tables are the best option as it allows space for more movement without the corners. Round and oval tables are also great for conversations. However, it can be hard to reach for the dishes in the middle.
Tip: Add Lazy Susan in the middle of your table!
---
Construction of table 
There are mainly three types of table support – four-legs, trestle legs and pedestal base. If you want a wide selection of dining table designs to choose from, tabletops with four-legs is the answer. Wish to have a marble-top with metal legs? Or a wood slab instead? Walk into any furniture store in Singapore and you will find that most stores offer this flexibility. 
Trestle legs are by far the oldest kind of table support recorded. As trestle legs have a stretcher (a long piece of wood) between the table legs on ends of the table, it will not be comfortable for guests sitting at the end of the table. If you have young children, having a dining table with trestle legs might be a dangerous option as kids might play underneath the table and trip over the stretcher as they weave in and out under the table. 
As mentioned, trestle legs are the oldest kind of table support. However, don't be tempted to think that trestle legs table only comes in traditional style; manufacturers are now putting a modern twist on these trestle legs! 
Pedestal tables are perfect if you are looking for a dining table that can free up alot of space underneath the table. The base is usually made of solid wood, so be assured that the table is sturdy and strong.
---
Material
Surface. Table surface has got to be the most important feature in the construction of the table. The different materials can give off a different look to the whole look of the table. There are some tabletops which require higher maintenance so do keep it in mind if you have younger children. 
Wood
Wooden tabletops are popular for their unique wood grains. It is known to be durable and can easily be repaired. However, they are also one of the most expensive options. It also requires a certain level of maintenance to prevent scratches or water ring marks.
If you have a young child at home and would still love a wooden tabletop to create a focal point to your dining area, we recommend having an additional glass top to protect your wooden table from any accidental water spills or the likes of it. However, do your research beforehand to tell solid wood dining table apart from laminated tabletops! 
Laminate
If you love the natural wood grains on the table but find it too expensive to get a solid wood table, opt for laminated tabletops! They can look great as well for your dining area without burning a hole in your pocket. They require little to no maintenance. You also don't have to worry about the issues of staining as most lamination have a water-resistant finish to it. 
Glass
Glass tabletops are great if you are working with a tight space in your dining area. Pair your glass tabletop with some clear chairs to create that airy feeling to the room. It also helps to reduce visual clutter if your living room is near your dining area. Besides, it's easy to clean any spills. However, the edge of the table can chip or crack easily (especially if you're a rough user!) Fingerprints also show clearly, so your glass tabletop definitely requires cleaning every now and then to keep it clear and sparkling! 
Marble
Marble is one of the trendiest choices for a tabletop. A marble tabletop dining table is the perfect luxurious piece for a modern or luxurious-styled dining area. As beautiful and durable as it is, it is porous, absorbing stains easily. If it ever chips or cracks, repair works are tough or even impossible at times. Marble tops require one of the highest maintenance and their prices are also easily in the thousands. As such, it is not recommended if you have younger kids.
Or make a statement with this elegant Suar wood dining table! We have ready-stock Suar wood slabs available for viewing over at the Sungei Kadut showroom. Choose from a wide array of different metal or wooden leg designs to match with your chosen Suar wood slabs! Browse online at Wihardja website now for the latest Suar wood slabs.
---
Showroom Locations
Sungei Kadut Showroom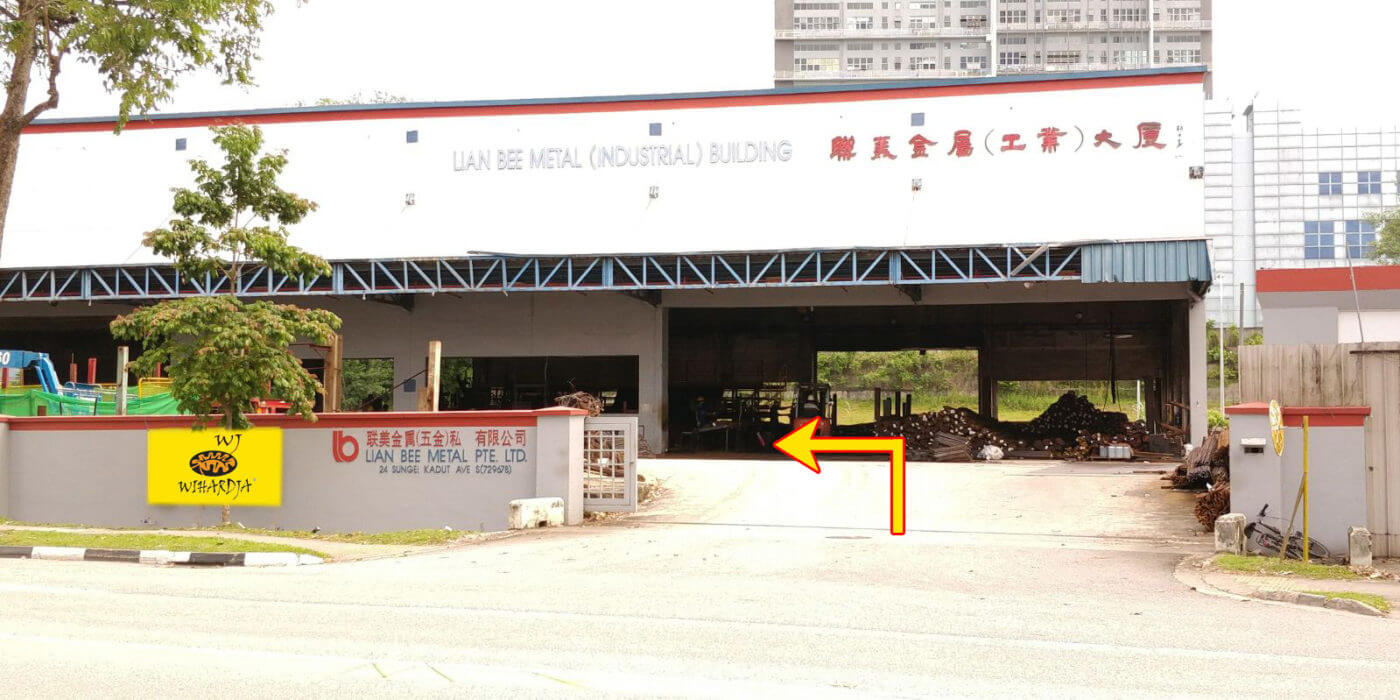 Macpherson Showroom