---
The entryway is where we make our last-stop before leaving the house and also the first space that sets the tone for the rest of the house upon entering. Therefore, furnishing and styling the entryway is just as important as the rest of the house! Wear your shoes comfortably by placing chairs or benches, and have organizers or console table for you to conveniently drop off your keys and mails you receive.
While many homeowners use the entryway to primarily store shoes with shoe cabinets, the entryway can be transformed into a welcoming area with shoes properly stored away out of sight. To create a warm ambience, place some wood furniture such as a teak wood console. Add some personal touches to the space and style it with some flowers or plants to make it a welcoming area. 
An entryway does not have to be big to make an impact. Check out how these 6 other homes style their space for a lasting impression.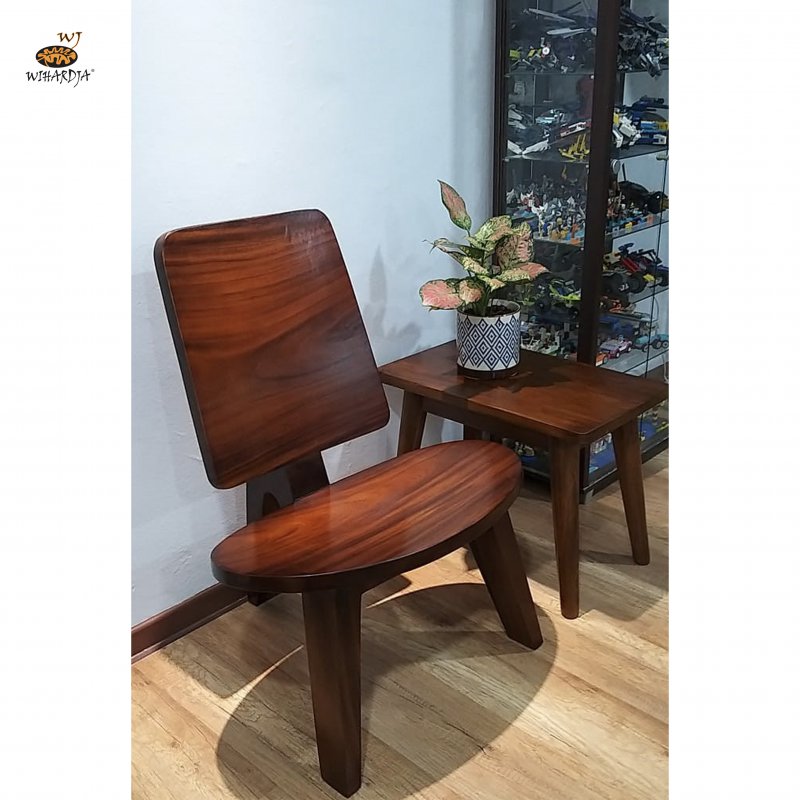 ---
Relax Lounge Corner
This lounge chair sets a chill and relaxing vibe immediately upon entering the home with its low and wide base, suitable to fit guests of all shapes and sizes. A collection of car models and other figurines are exhibited in a glass cabinet, revealing how the homeowner is an avid collector of these models.
---
Botanical Entrance
Bring a touch of nature element home with wood furniture pieces such as the Akar Roots Console Table. The natural growth of the roots adds an organic look. Styled with a large potted plant and a vase of flowers, it completes the botanical look for this entryway.
Scent is also pretty important, so consider placing a diffuser or some scented candles!
---
Classic & Retro 
Singapore's public housings are pretty small, so why not create additional storage space with a sideboard? Store items such as tote bags or hats out of sight and reach for it easily just before you head out of the house. For this home, the homeowner furnished the entryway with an old vinyl record player and a classic wall-mounted shelf with a mirror for a trip down the memory lane. 
---
Balinese & Modern
Dining chairs are not only reserved for the dining area. Place a chair or two at the entry hall to make wearing shoes more convenient! This traditional classic teak dining chair with the console table that features intricate carvings sets a rustic and vintage tone for the rest of the house. The modern-patterned rug lends contemporary touch to the space.
---
Contemporary & Rustic
An alternative to dining chairs are benches! They are ideal if you have a long and narrow entryway. Hang your favourite painting to complete the look. Add some baskets underneath the wooden bench for storing your socks and other items.
Leaning Towel Ladder
If you have a narrow space, this leaning towel ladder is a smart addition to create more storage space for your essential items such as handbags and coats. Or customise a furniture in Singapore according to your dimensions!