---
Revamping your living room does not equate to breaking your bank! Whether it's giving your space a fresh new look to spice things up or giving your space a new look without it looking outdated, it can be done affordably and within budget if you know the right tips!
For example, decorating the living room with some new accessories – a new rug with some flower vase can give the space a soft and immaculate look. Here are some other ways you can style your coffee table to revamp your living room without buying any new furniture in Singapore.
Monochrome
You can never go wrong with a monochromatic look. Keep things simple and classy with decorations that are white, black and in grey hues. It keeps things visually clean and simple. Besides, white not only helps in brightening up your space, it also gives it a fresh look.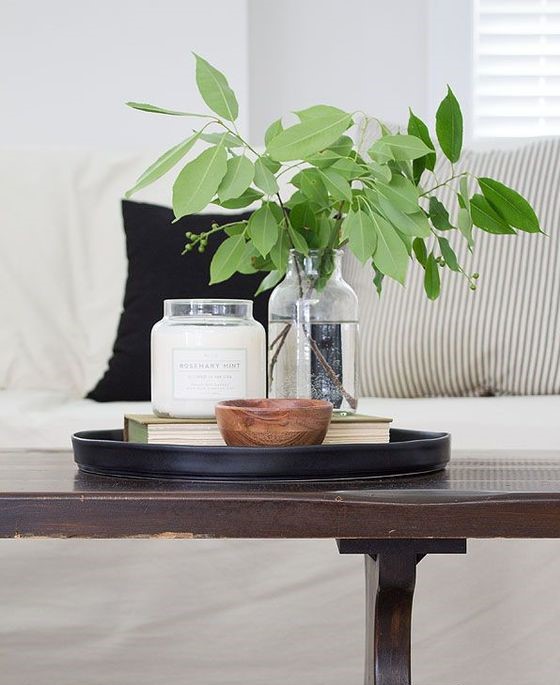 Plants
Plants are a budget-friendly and great way to give your living room a cosy and homely look! Place faux potted plants beside the sofa for an instant tropical look. However, do be careful of the type of plants you place around the house if you own pets as some of the houseplants in Singapore can pose a health hazard if your pets accidentally eat the plants!
Textures
Place different materials together to create a textured and interesting look as a centerpiece for your coffee table. Decorative items made with natural material such as twine or rattan give off a rustic feel, while glass or metal give a polished and elegant look.
If you have a budget for a new coffee table, pay attention to the material of the coffee table. Teak coffee tables in Singapore have beautiful wood grains, adding an element of nature and warmth to any space!
Create Dimensions
The easiest way to make home decors look good together is by placing items of varying height together! As a simple guideline, limit to three items with three varying heights. Place them together and voila! – you have a nice decoration for your living room.
An alternative for a living room centerpiece is the Sevilla Teak Coffee Table – a unique design that's formed with 3 round table surface of varying heights and sizes.
Keep It Simple
Sometimes, less is more. If you have a small living room, choose a simple and minimalist center-piece to be placed on your coffee table for a clutter-free look. This can also help your space to look bigger visually.
Candles, for one, is a minimal piece to have on your coffee table while adding scent to your living room. Although intangible, scent is a powerful way to enhance your mood! Choose scents like lavender for a relaxed and chill vibe, or citrus scents for a energizing day at home.