Did you know that Suarwood, also known as Monkeypods is one of the largest tropical rain trees? They are known for their beautiful and unique wood grains, adding a touch of elegance and rustic to any space.
Bring in an element of nature and beautify your living space with its striking wood grains! Here are 5 ways you can beautify your home with a Suar Wood dining table, just like how our customers did! Get inspired by their spaces and how they style a Suar wood dining table.
---
#1. Dark Elegant Home
This suar wood dining table is making a statement to whoever that walks through the home of this homeowner! Pairing it with upholstered grey dining chairs in Singapore and it immediately changed the look of the space from rustic to an elegant one. While elegant, it still maintains a warm and cosy vibe to this dark and elegant dining area.
---
#2. Cool Zen Dining Area
For customers looking for a 'wow' factor, the River table will definitely take your breath away! Its blue resin mimics the natural flow of a river, adding a zen vibe to the whole piece combined with the beautiful wood grains of a Suar wood. Pairing with dining benches also featuring wooden tops, it completes the whole look of the dining area. Style it with natural decorations such as dried pine cones or pebbles for a truly tranquil area to unwind and dine.
---
#3. Futuristic Floating Table
This homeowner has chosen a Suar wood slab from us and chose to pair it with sturdy transparent acrylic legs herself instead for her home, creating an illusion of a floating top. The unique teardrop lighting fixture adds a futuristic touch to the space. This long table is best suited for large gathering of friends and families for dinner parties or just a regular gathering! Customize it to any size to suit your space.
---
#4. Professional Work Area
These wooden slabs also provide a study top for home office, great for those who are working from home. Paired with black metal legs, it adds a professional look to the table, suitable for conferencing and offices as well. The homeowner has styled the area with high-back black couch for a comfy seat, as well as a bench that can be pulled out or kept under the table when not in use, perfect for small spaces!
---
#5. Wide Study Corner
White and wood combination is an interior style for homes that never goes out of trend, and it looks like it is here to stay in Singapore as well! This homeowner has decided to go all wooden for the table legs in this lovely corner. Areas near the window where there's light source are the best for studying!
---
Showroom Locations
Sungei Kadut Showroom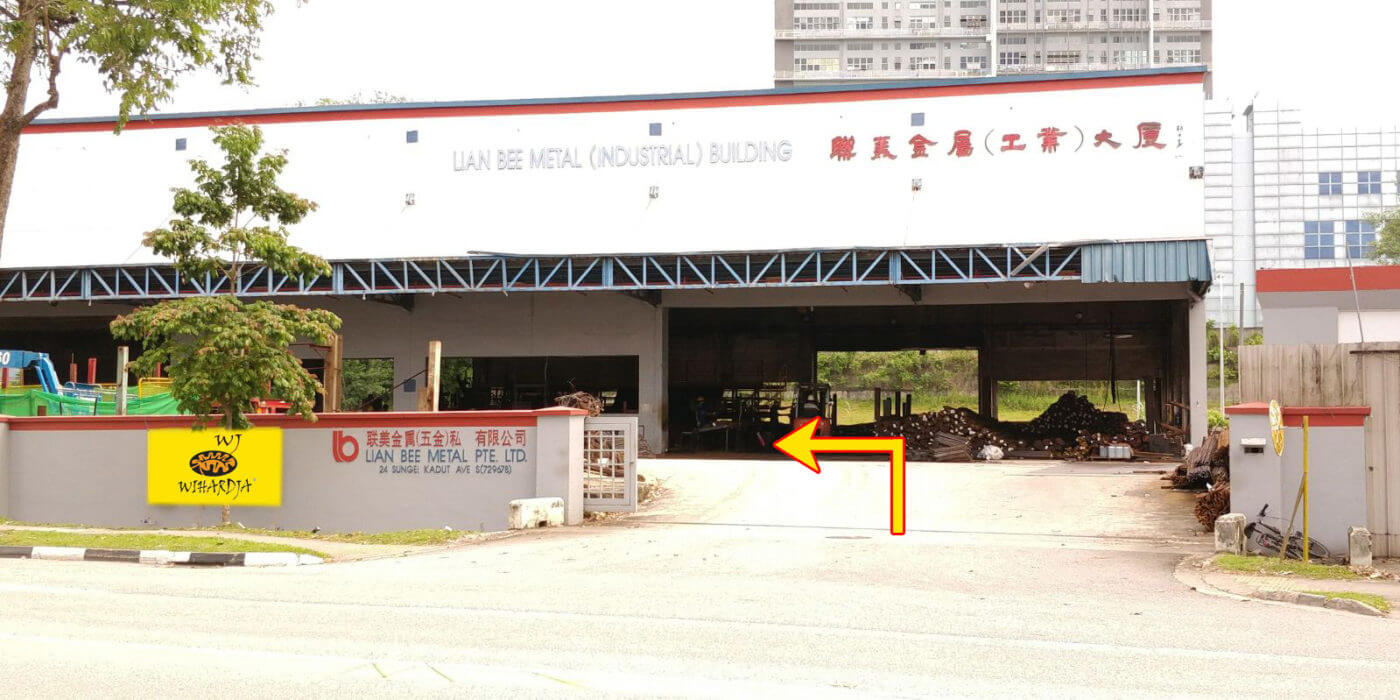 Browse online for ready-stock Suar wood slabs. As each piece is unique and one-of-a-kind, get your hands on the one that caught your eyes!