5 Foolproof Ways To Style Your Sofa With Cushions
---
The living room is the heart of the home, where you can relax and unwind at the end of the day, or have some bonding time with friends and family playing game consoles or just chilling in front of the TV.
That's why it's important to invest in a sofa that not only fits the style of your living room, but is also practical and comfortable. To liven up your living room and make it more comfortable, it's not necessary to throw out your existing one and get a new one!
Create a more cosy and inviting atmosphere for your guests simply by adding cushions and pillows to your sofa in Singapore. Check out these 5 easy and fool-proof ways you can style your sofa to create a more inviting ambience in your living room!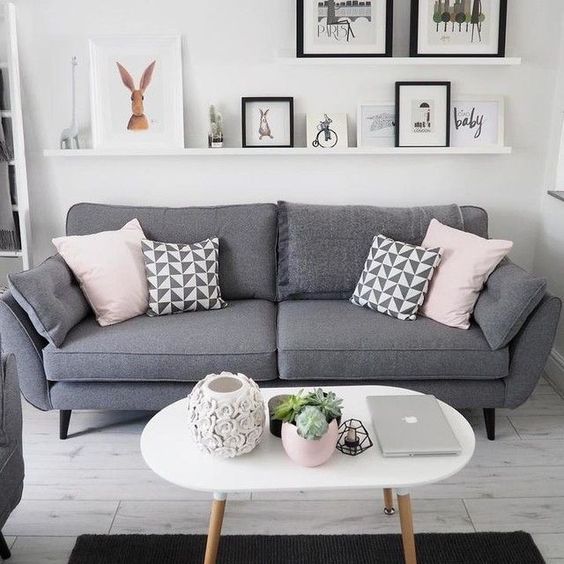 ---
Create Symmetry
Styling a sofa using a few cushions in various sizes and colours can create a unique look, but for the inexperienced, it can look cluttered and messy at the end. To prevent it from looking messy, work from the center of the sofa. Start with the largest or the smallest pillow and work your way out. 
For the fail-proof method, get two cushions of the same size and lay them on each end of the sofa to easily create a symmetrical look!
---
Layering With Textures
Curate pillows of different textures to create a layered look. From velvet, cashmere, fabric, sequins and more, you'll definitely have fun choosing the different textures.
Other than cushions, consider using blanket throws! They come in a variety of colors and are knitted, giving extra warmth and comfort to the sofa while adding to the aesthetics of the living room.
---
Colour Coordinate
No idea how to go about choosing the colour of your cushions? Follow the colour of your wall and the paintings! Choose your cushions of two to three different colours. For example, white, light blue and dark blue. Neutral colours work well in almost any interior.
For grey sofas, experiment and play with bold colours! Go for that bright orange to brighten up the room and make it a fun and cheerful space.
---
Mix & Match
If you have a grey or neutral shade of sofa, mix and match your pillows choosing different sizes, colours or patterns for an eclectic or bohemian look.
If matching pillows of different sizes seem daunting, choose two of the elements to play with but keep the rest the same – such as buying cushions of different colours and patterns but in the same size. Choosing cushion covers of the same colour palette as the interior of your living room.
---
Uniformed Colour
Alternatively, get cushions of the same size and colour that is either a shade lighter than your sofa or a shade darker than it to create this uniform look! This will result in a clean and neat look to your living room.