---
What Is Suar Wood?
Suar wood tree, also known as Albizia Saman by its scientific name, is a type of a large tropical rain tree that can grow up to a whopping 30m tall! That's almost ten stories tall if you live in a HDB flat. It has a beautiful overarching crown that often spreads over an area twice its height.
What makes Suar Wood a Good Furniture?
Suar wood is not only prized for its beautiful wood grains and light yellow sapwood that runs along the edge of the wood slab. Its versatility and durability is what makes it the perfect material for furniture making. While any wood can encounter warping or crack due to various reasons, Suar wood is less prone to such issues due to its criss-cross wood grains that help to interlock the wood, strengthing the wood.
Suar wood is also highly resistant to pests such as termites and decay, making them a popular choice not only amongst furniture makers but also homeowners. Its hardiness and easy maintenance is certainly a good investment for homeowners as Suar wood furniture can last you a lifetime!
With its striking colour and wood grains, they make an exquisite piece in the dining room or any working space.
Suar wood furniture certainly does not come with a cheap price tag. As you visit the various furniture stores in Singapore, here are three questions you should ask the salesperson before making the purchase.
Customization and extra charges
Most of the furniture store in Singapore do accept customization when it comes to Suar wood products, especially if you're looking to purchase a Suar wood slab for a dining table or a dining bench. At Wihardja, we offer customers the flexibility of choosing the material and the design of the legs to pair with the Suar wood slab.
If you do intend to customize, have in mind the design you like to have as well as the dimensions. This way, you can save making another trip down to the showroom to enquire if the design you want can be done. Customized pieces are not only unique, but they can better fit your home decor and really complete the look.
Have a budget to work? Simply enquire with our friendly staffs at Wihardja and they will help your work within your budget.
Care and maintenance
As with all products, the beauty of a Suar wood furniture will only be preserved if you know the proper way of cleaning and caring for it. For Suar wood furniture, minimal care is needed. All you simply need is some soap solution that isn't too strong to clean your Suar wood furniture regularly. If you're unsure, do get some tips on maintenance of the furniture when you make your purchase!
Warranty
It's good to also check whether your product is covered with warranty and the duration as well. At Wiharjda, all items are covered with 6 months warranty on structure and frames. Even after the warranty period if there are any issues with your product, you can still reach out to us at our hotline 6922 4588 or email at info@wihardja.com.sg!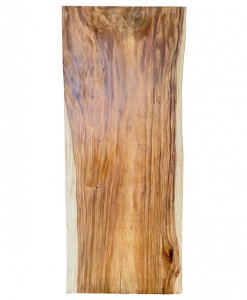 Out of stock