10 Stylish and Affordable Sofas For Small Homes In Singapore
---
What's your favourite sitting position while lounging on the sofa at home? Do you like sitting cross-legged, propping your feet up or simply sitting on it as how you would on a chair? No matter what's your favourite sitting position, here are ten stylish and affordable sofas perfect for small living rooms in Singapore! Choose from a wide range of over 50 fabric colour to match your home!
Jamaica 3 Seater Sofa Silver
This Jamaica Sofa features removable cushion covers and comes with 12 months structural warranty!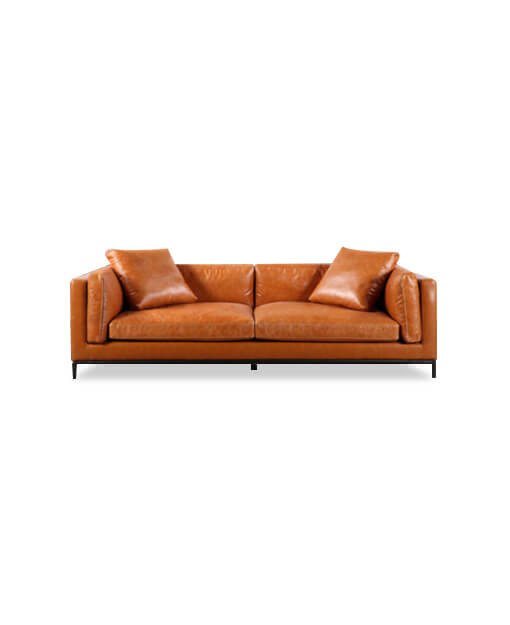 Nano 3.5 Seater Sofa Top Grain Chestnut Brown
Going for a luxurious look? This Nano 3.5 Seater Sofa is made using top grain genuine leather with removable back and seat cushion covers for easy cleaning!
Adelaine 3 Seater Sofa Granite Grey
One of Wihardja's most popular sofa model, this Adelaine 3 Seater Sofa is a hit amongst the customers for its Scandinavian and Minimalist look. It features 2 bolsters and removable back cushion cover.
Georgianna 3 Seater Sofa Charcoal Gray
Sitting on sturdy pine wood legs, the Georgianna 3 Seater Sofa features padded seat cushions that offers maximum comfort.
Lukas 3 Seater Sofa Dark Blue
This contemporary Lukas 3 Seater Sofa features a clean silhouette that's easy to style to match the theme of your living room.
Yulia L-shaped Right-Facing 3 Seater Sofa Sand
If you love propping your feet up, this stylish Yulia L-shaped Sofa will be the perfect addition to your living room.
Jonatan 2 Seater Sofa
With exposed seams and slanted teak legs, it gives a rustic and unique touch to this contemporary Jonantan 2 Seater Sofa.
Maxim Sofa 2 Seater
Featuring a curved wide back, your living room will look inviting and warm with this Maxim Sofa 2 Seater.
Katherynn Teak 2 Seater Sofa
Crafted from solid teak wood, the Katherynn Teak 2 Seater Sofa exudes warmth with its upholstery. Also available in armchair and 3 seater!