Whether its a brand new flat or a resale flat that you have just moved in, decorating the flat can transform your living space! While there is a vast array of home decors in Singapore, shopping in the city can feel hopeless when you are trying to work under a tight budget.
However, not all beautiful home interiors require you to break the bank before you can achieve the look. Here are 7 ideas that can help to create an Instagram-worthy home and still stick to your budget!
---
1. Multi-functional Furniture
Create a statement with multi-purpose furniture. For a price of one, you get a furniture that has 2 functions! For example, the Café Suitcase Coffee Table which adds a contemporary touch to the living room. However, it actually has a large hidden compartment for you to store magazines and other knick-knacks to keep the room clutter-free!
---
2. Decorate With Pillows
Pillows are one of the easiest ways to add colours and style to your living room and bedrooms! There are tons of various pillow covers – from faux fur and velvets ones for a luxurious look or contemporary ones for a modern home. When you decide to change the style of your interior, simply change the covers of the pillows and you're good to go!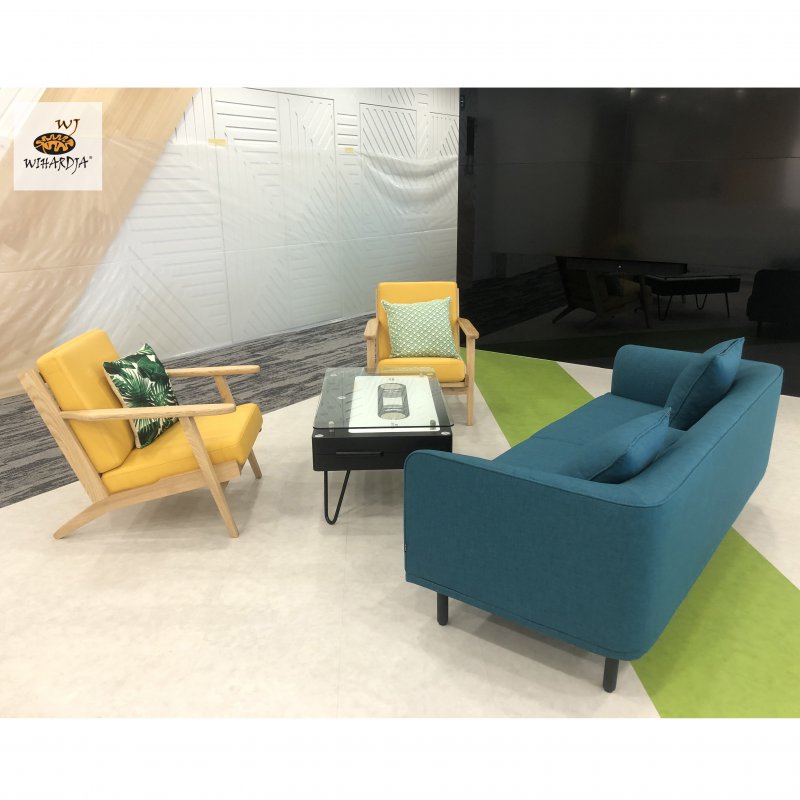 ---
3. Splash Colours With Paint
Instead of opting for wallpapers that comes with a hefty price tag, paints are a much cheaper option. Colour-blocking which is trending now can easily be recreated with paint. Choose a single wall to be the feature wall. Stick some masking tape on the wall to create the design on the wall and you can start painting! It's perfect if you do not have a lot of time or lack artistic flair as it's simple and easy to achieve! The feature wall can add a pop of colour and make a statement in the space!
---
4. An assortment of Chairs
Instead of choosing the same dining chairs for your dining area, get an assortment of chairs! They can create an interesting looking in the dining area when matched with a standard dining table.
---
5. Mirrors, mirrors, on the wall
Mirrors are not only reserved for the bedroom vanity area and the bathroom. Use them as wall decorations in the living room or the dining area to add a touch of opulence to the space. They are also the perfect wall decors for small homes to make the living space appear bigger.
---
6. Brighten Up Your Space
Have a brightly lit space immediately increases the aesthetic of your room. Allow the natural light in or stall some lightning fixtures such as track spotlights which can be bought at affordable prices. They can draw your guests' attention to the portraits on the wall gallery or create a more cosy and warm atmosphere.
---
7. Use a Rug Instead of Hacking
If your flooring is still good and you just want to refresh the space, cosnider getting a large carpet or rug to add style to your space.
If you have to change your flooring, opt to overlay your new flooring instead of hacking the old flooring. The advantage of overlaying is that it can be completed quickly without causing a huge mess which is an ideal option if you are looking to move into your new place quickly or just wants a fresh look for your home without too much hassle.