Using dark colours in your dining area will definitely be a bold statement to make. Whether it's in the day or at night, dark colours can create this ambience fit for intimate conversations. That is one of the reasons why many high-end restaurants offering fine dining prefers to use dark colours for their space. It takes away the distractions from your environment and you are able to focus on having a conversation with the person seated opposite you much better.
Dar colours are not as intimidating as it seems. These dark and chic dining room home inspirations just proves how easy it is to work with these colours and style them.
Dining Room With Teak Furniture
Dark dining rooms can feel cold and uninviting at times. Opt for wooden dining table to add warmth and elegance to the dining room. Choose solid wood such as Suar or teak over plywood or veneer wood dining table as their natural and beautiful wood grains will lend a luxurious touch to your dining room.
Luxurious Lighting Fixtures
Lightings are very important in creating the right ambience, whether it is for your bedroom, living room or dining room. For a dining room with dark walls, lightings play an important role in giving the space the right amount of light. Chandeliers, for example are a great addition to the space in giving the dining room an opulence look.
Intricate Carpet
Having a carpet for the dining area not only adds texture to the space, it helps to define the space better too. This is an especially useful tip in Singapore when most of the living rooms are shared with the dining area in HDB flats. Other than that, it can help to minimize any noises from the dragging of chairs – no more complaints from your neighbours that stays in the unit directly below you!
Paintings
Make full use of your vertical space by hanging a painting or picture on the wall near your dining area. When choosing your painting or picture, try to keep it monochrome or stick to the colour palette of your dining room for that dark and chic vibe.
Gold home accessories
When you are done selecting the big-ticket items, it's time to style your living room. For a chic and edgy vibe, curate a collection of gold-plated home accessories!
Upholstery Dining Chairs
When it comes to choosing your dining chair in Singapore for your dark dining area, choose those with a velvet upholstery with a sleek chair frame. They will add a touch of chicness to your space, just like these dark green velvet dining chairs. Besides, dark dining chairs means less worries about your spills or stains as they are less likely to be seen!
---
Showroom Locations
Sungei Kadut Showroom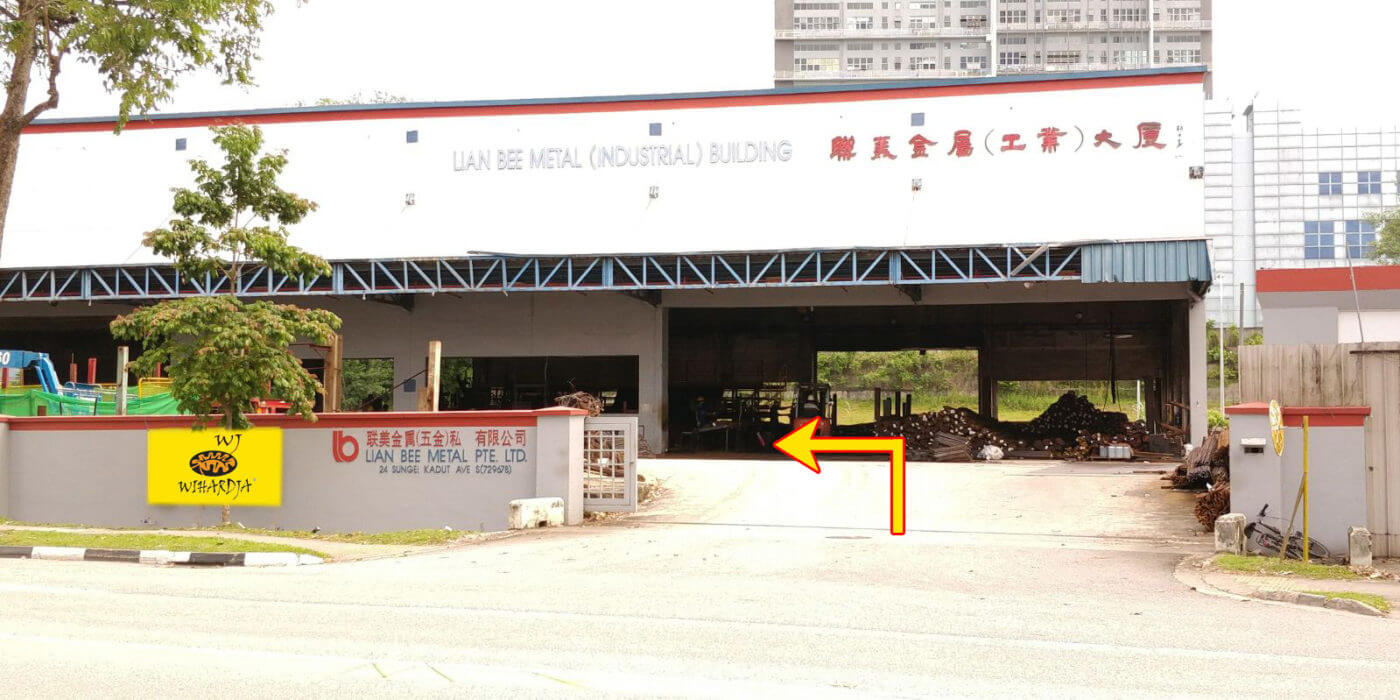 Macpherson Showroom