Singapore's housing is getting smaller, but with the right furniture pieces in Singapore and some creativity, Singaporeans are overcoming the woes of owning a small space!
From pieces that help you to easily maximise your vertical space to multipurpose furniture such as a stool that offers storage space, there are many ways to live spaciously while having enough storage space for everyone in the house. 
Here are 10 innovative and versatile ideas that will help you to fully utilize your space at home and add a charming factor.
#1. Shaniece Teak Balcony Set of 5
This 5-piece coffee table set is perfect for a large living room. It only takes up the floor space of a coffee table. Simply pull out four additional seats so that everyone can seat around the living room when you have more guests over. Given its compact solution, this coffee table set is also a perfect fit for small balconies that seemed too small for proper dining chairs.
#2. Aaliyah Teak Party Bench
Place it in the entryway and turn it into a table with two dining benches. Now you can have two dining tables and there will be enough seats for everyone during festive seasons.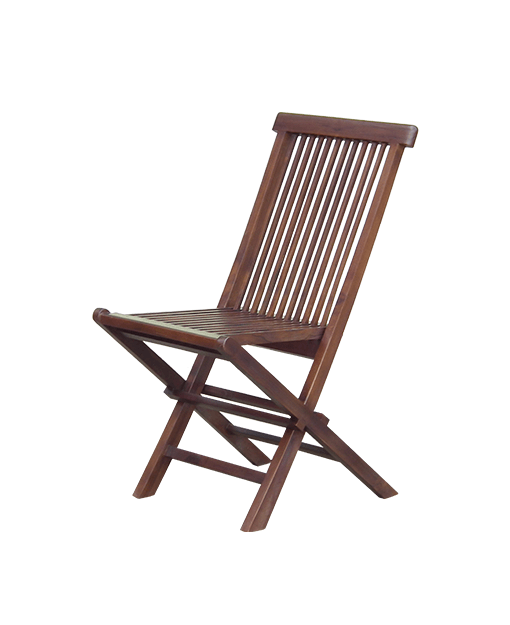 #3. Emmett Teak Folding Chair
This sturdy foldable teak chair is truly a space saver! Crafted with solid teak wood, it is cooling to rest and lounge on in Singapore's humid weather. Provide a comfortable seat for your guests without compromising on the quality without the need for extra space to store them!
#4. Charlena Teak Storage Bed Frame
What's under the bed? Definitely not monsters! If you are not using the space under your bed for storage, you are not utilizing your bedroom well! This bed frame features drawers on the side of the bed frame which you can easily pull out to reach for your items.
#5. Cyanne Suar Wood Display Coffee Table
Coffee tables are not only just a surface to place mugs and remote controls on. They can serve as a display area too! This coffee table features a glass top that can display your prized collections while keeping it dust-free.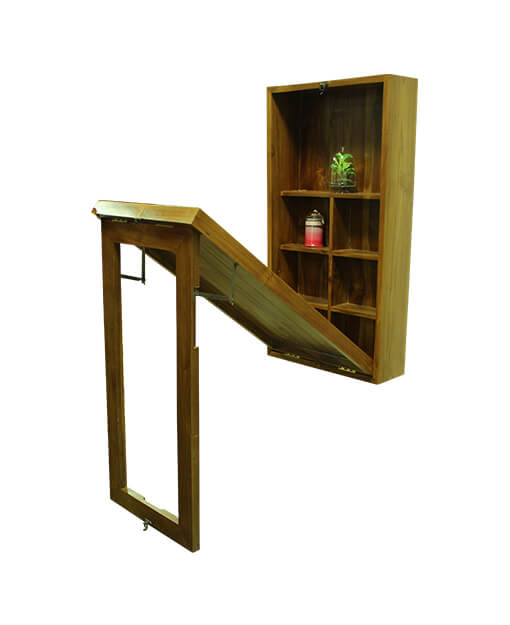 #6. Camden Teak Space Saving Table
Some essentials of a bedroom include wardrobe, bed frame as well as a study table. Instead of placing a study table, this wall-mounted space saving table can help to free up valuable floor space, perfect for narrow bedrooms. Get this study table in Singapore here!
#7. Samara Teak Storage Stool
This stool does not only come with a comfy seat; it offers storage space too. Manufactured from teak wood, it provides a sturdy seat while keeping your living room clutter-free.
#8. Darina Teak Loft Bed
This loft bed is the perfect solution for small bedrooms. A loft bedframe features an upper deck for a mattress while the lower deck features a study desk. This multipurpose loft bed offers both sleeping and studying area using the same floor space!
#9. Jonas Teak Dining Bench
Featuring a mid-century modern look, this dining bench does not only serve as a seat while you dine, opening up the seat cushion reveals ample storage space too where you can store extra napkins or paper plates.
#10. Caroline Teak Study Table
Space-saving desk ideas can really help to better utilize your bedroom space! 
This stylish teak study table can help to fully utilize the vertical space above your study area with two shelves above for storing books and shelves or simply for display!